Antenna applications for multi-polarized antennas include mining and agriculture networks, indoor and outdoor deployments, automatic guided vehicles (AGVs), unmanned systems, transit and rail, and HAM radio and scanners. Land mobile radio, mobile data, and DAS and BDA are also common antenna applications. 
With standard antennas, line-of-sight (LOS) paths are commonly disturbed by weather and obstructions that cause reflectivity, multi-path, absorption, and phasing. That's why MP Antenna designs and manufactures multi-polarized antennas that reduce signal degradation and provide users with consistent voice and data communications in any situation. Moreover, all of our antenna products are proudly Made in the USA.
Find Products for Antenna Applications
Above ground and underground mining antennas that meet MSHA standards  
Automatic Guided Vehicle Antennas
AGV solutions for antenna applications with machinery, racking, and other obstructions in factories
Agriculture Network Antennas
Agriculture antennas for smart farms, autonomous vehicles, and irrigation
UAV UGV and Drone Antenna
Antenna applications for unmanned systems, semi-autonomous, or fully-autonomous vehicles 
Transit and Rail Antennas
Rugged antennas for positive train control (PTC), data offload, and live video streaming
Land Mobile Radio Antennas
Two way radio antennas that support public safety communications
Indoor antennas for WiFi, VoIP, and office networks
Point to multi-point, WiFi, WiMax, 5G, 4G LTE antennas 
Cellular BDA and DAS, outdoor DAS, VHF/UHF BDA and DAS antennas
WiFi, cellular, 5G, and 4G LTE antennas with voice and data coverage and mobile broadband.                                                 4.9GHz public safety antennas
HAM Radio and Scanner Antennas
Antennas for amateur radio, weather alerts, and public safety monitoring 
Solve Multi-Path problems. MP Antennas are designed to eliminate multi-path by transmitting and receiving signals in numerous polarizations and on spatially diverse planes.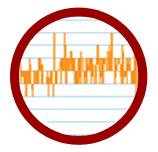 Increased Data Throughput
With the highest efficiency on the market, MP Antennas provide your system the most consistent signal possible, eliminating jitter and slow throughput speeds.
MP Antenna has the most advanced antennas on the market that feature patented three dimensional designs and built in Spatial and Polarization Diversity on every feed.